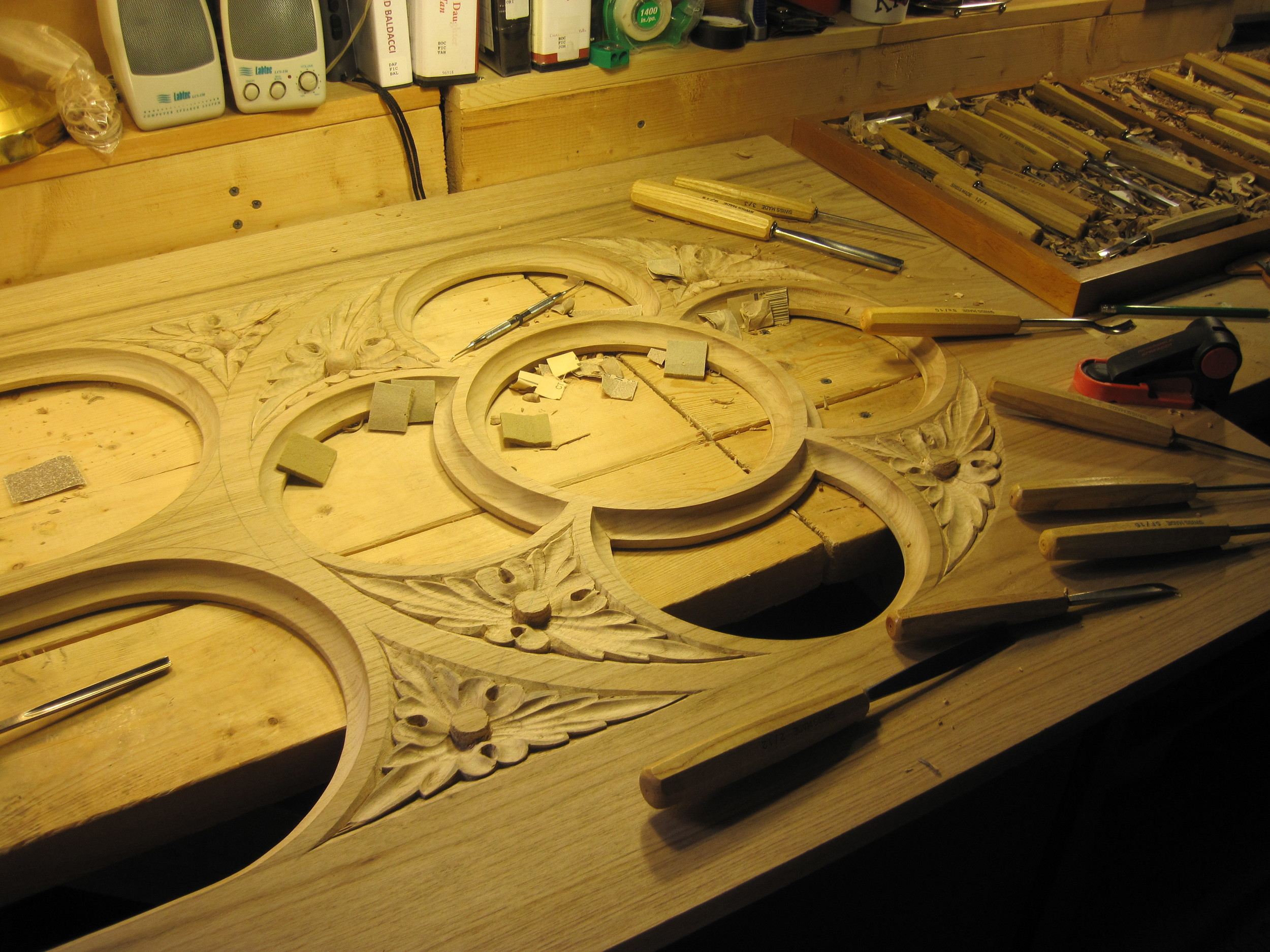 This piece is from a series carved for the Wisconsin Public Television Art Auction.
Old Door - New Door
The tabernacle door on the left was damaged when it was pried open during the fire at Sacred Hearts Church in Sun Prairie, WI (you can see the crowbar damage on the far left side). The door on the right is the newly carved and assembled replica, not yet stained and finished. You can see a gallery of photos on how this was carved at this link - Chalice Carving Progression Gallery.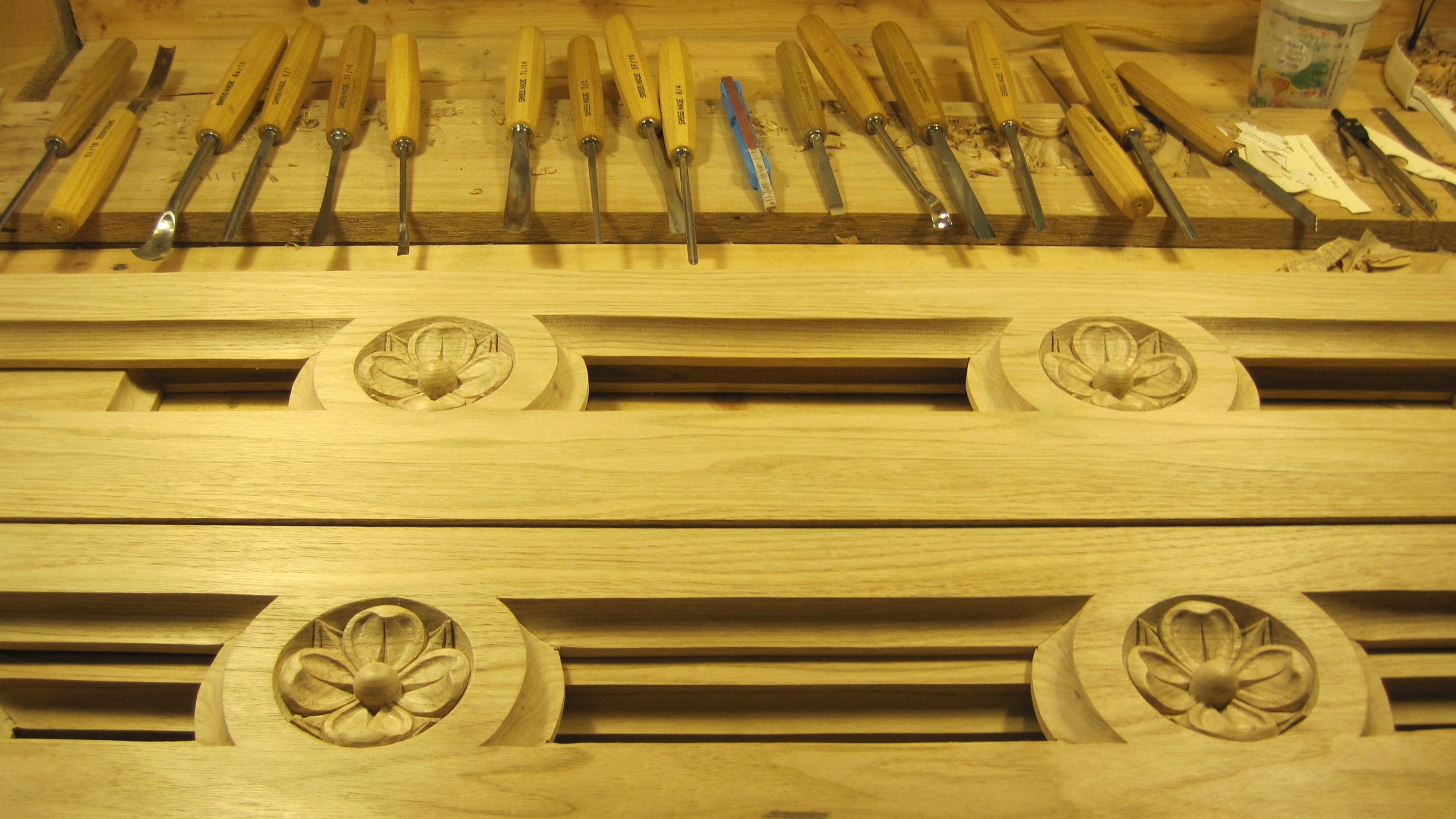 "Natural Wonders of Wisconsin II"
This is the 2nd chair I've done about Wisconsin. It was carved for a private commission. It is covered with carvings representing the natural wonders of Wisconsin. To see more on this piece click - HERE.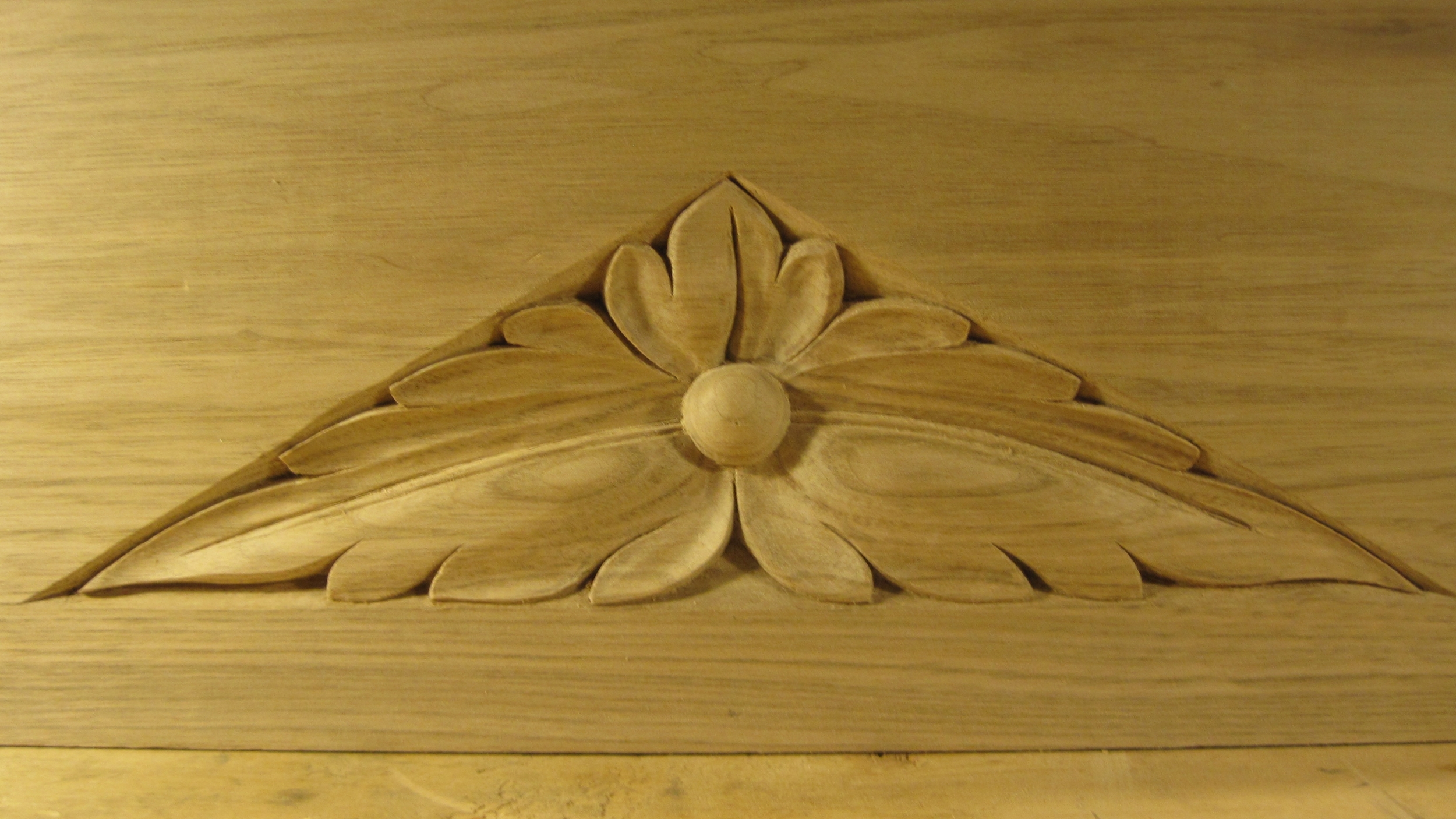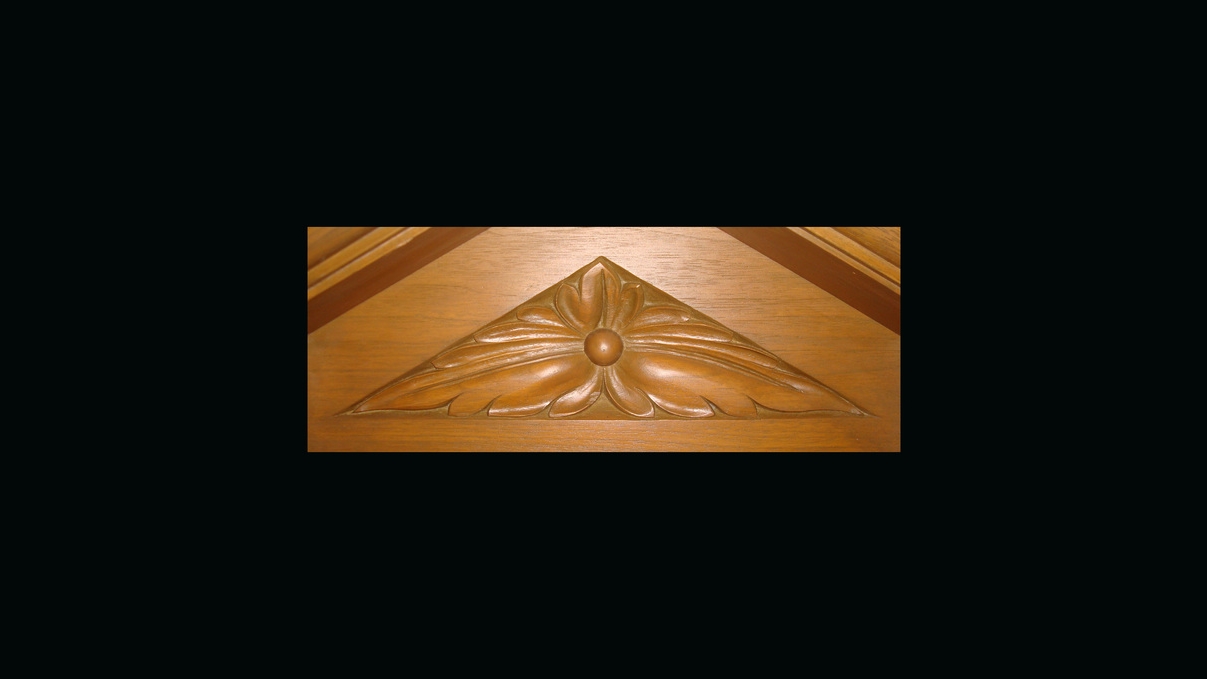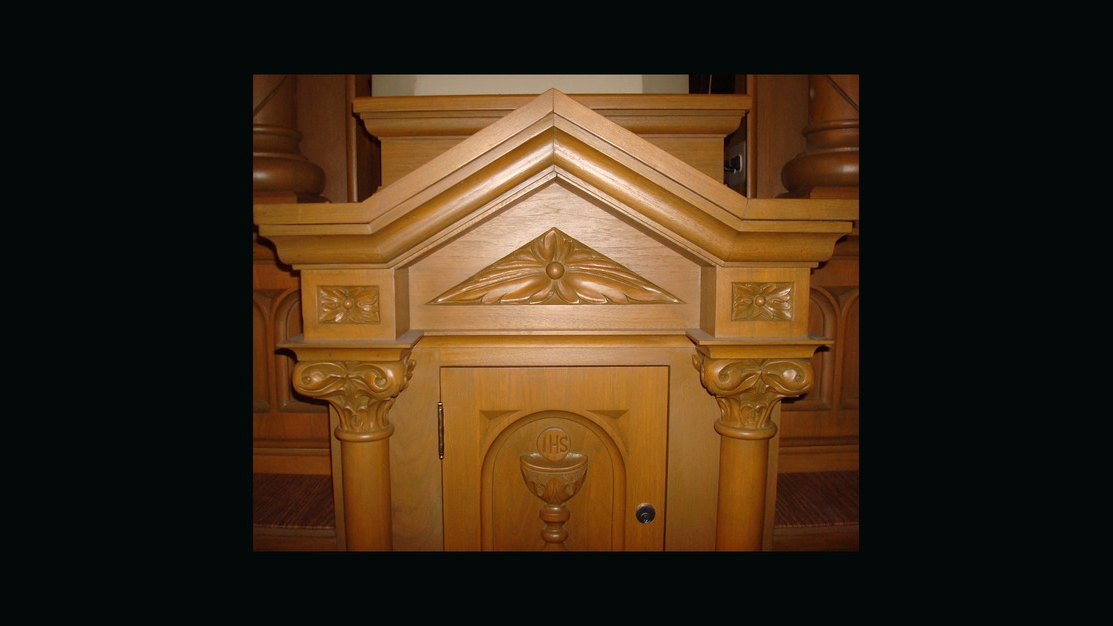 This is the raw Egg and Dart with frontice that was reproduced for Sacred Hearts Church in Sun Prairie. Click HERE for more information on that project.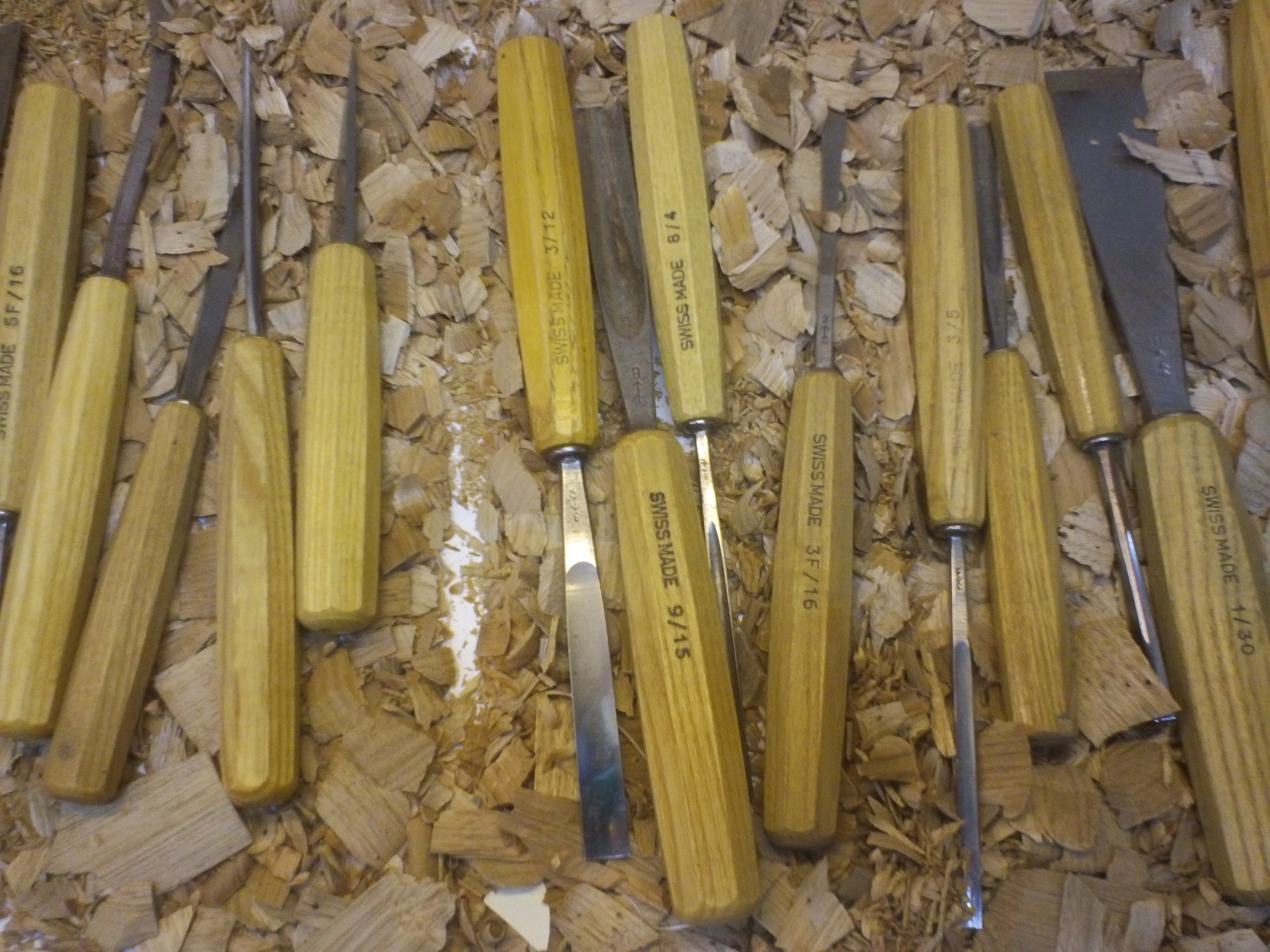 Home
This is the home page for Solstice Woodcarving, located in McFarland, WI just outside of Madison. This is a first-look representation of my carving portfolio. This Home Page Gallery is a small sample of what you'll see on the rest of the site.