Blessed Sacrament Restoration
This carved panel sits in the niche behind the statue of Mary.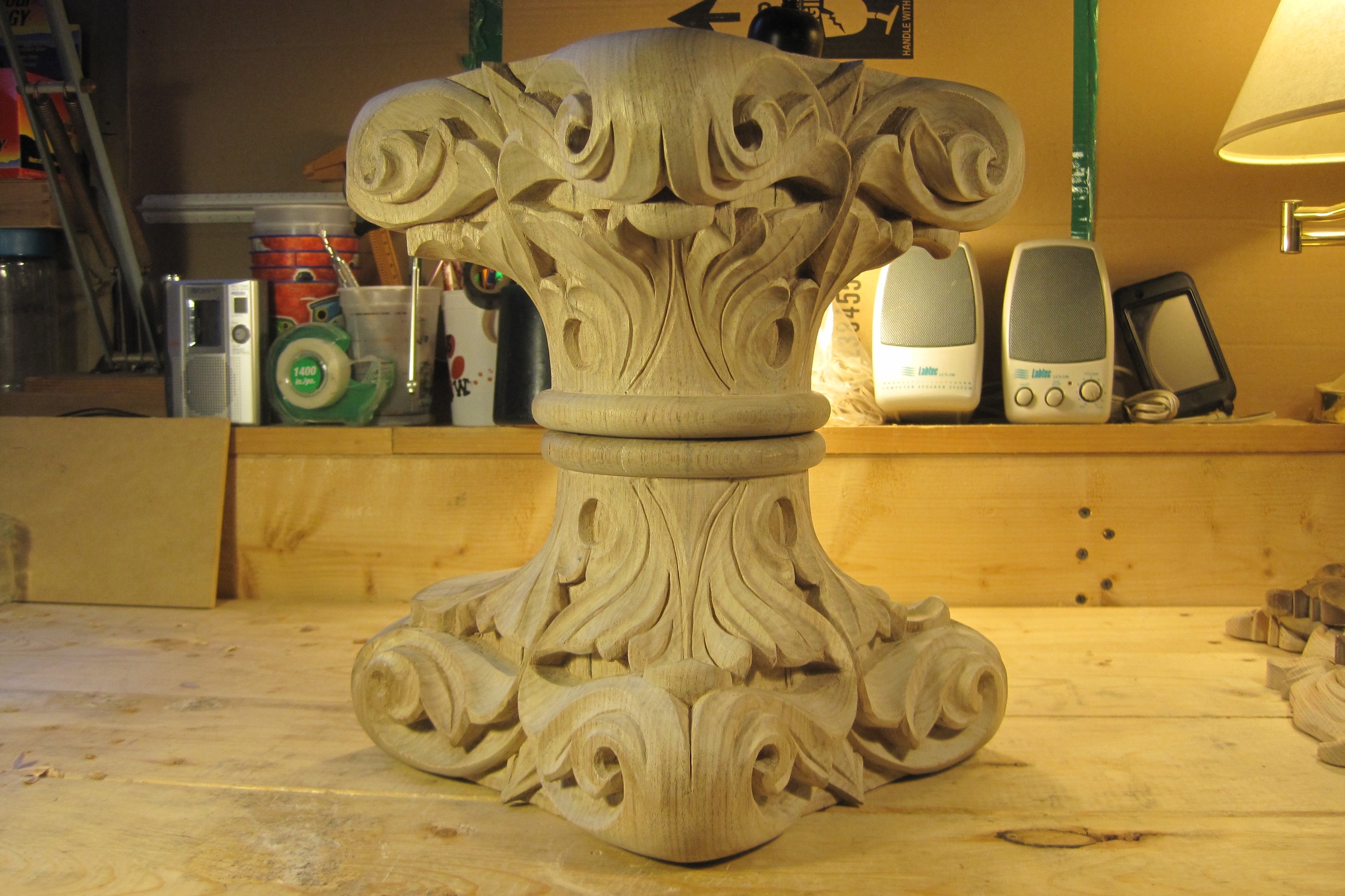 Sacred Hearts Church Restoration
These are the capitals for the columns on either side of the statue niche.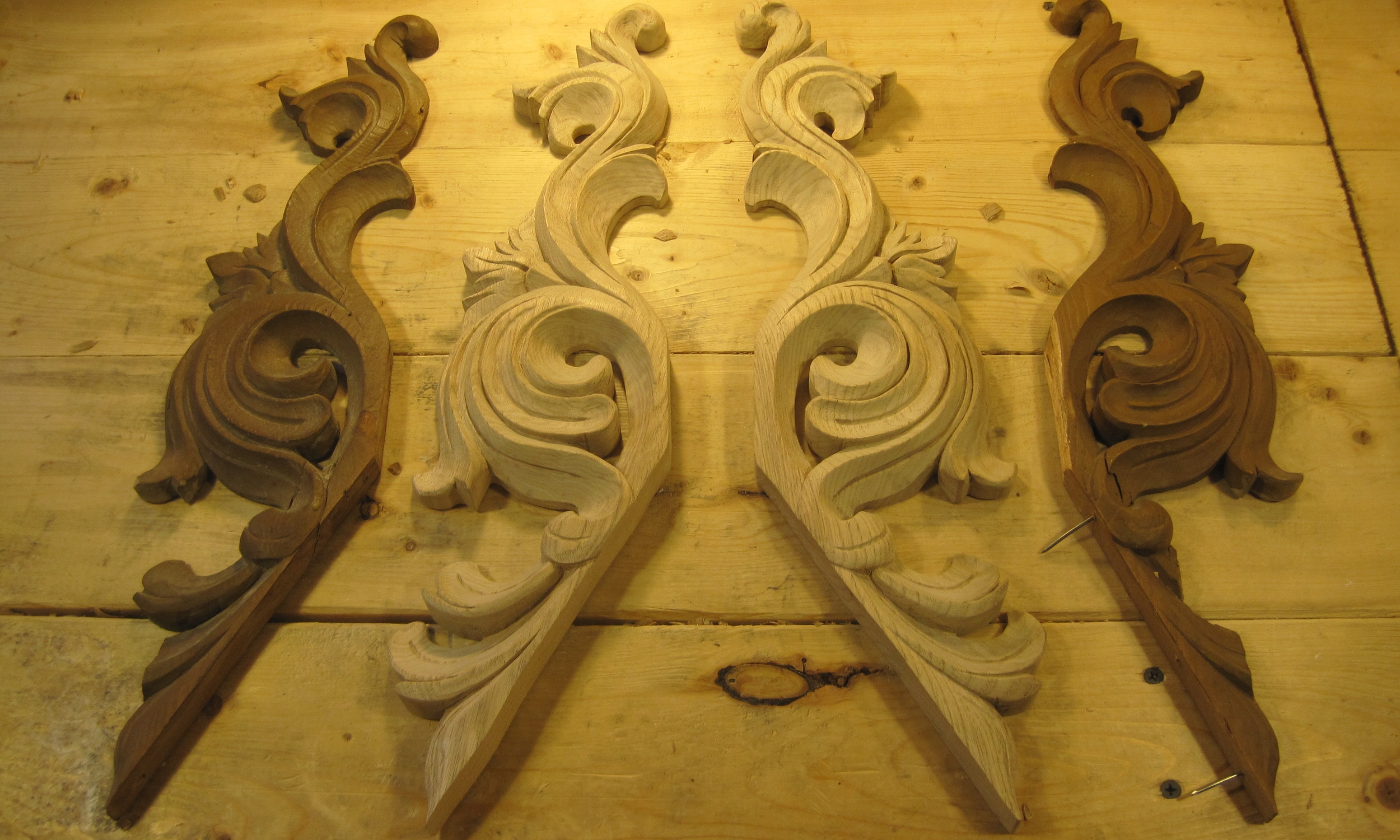 Sacred Hearts Restoration
This is the completed carving and reconstruction of the tabernacle door (with out finish) for Sacred Hearts Catholic Church in Sun Prairie, WI. The following link will take you to a gallery showing the progression from wooden blank to completed carving - "Chalice Carving Progression Gallery".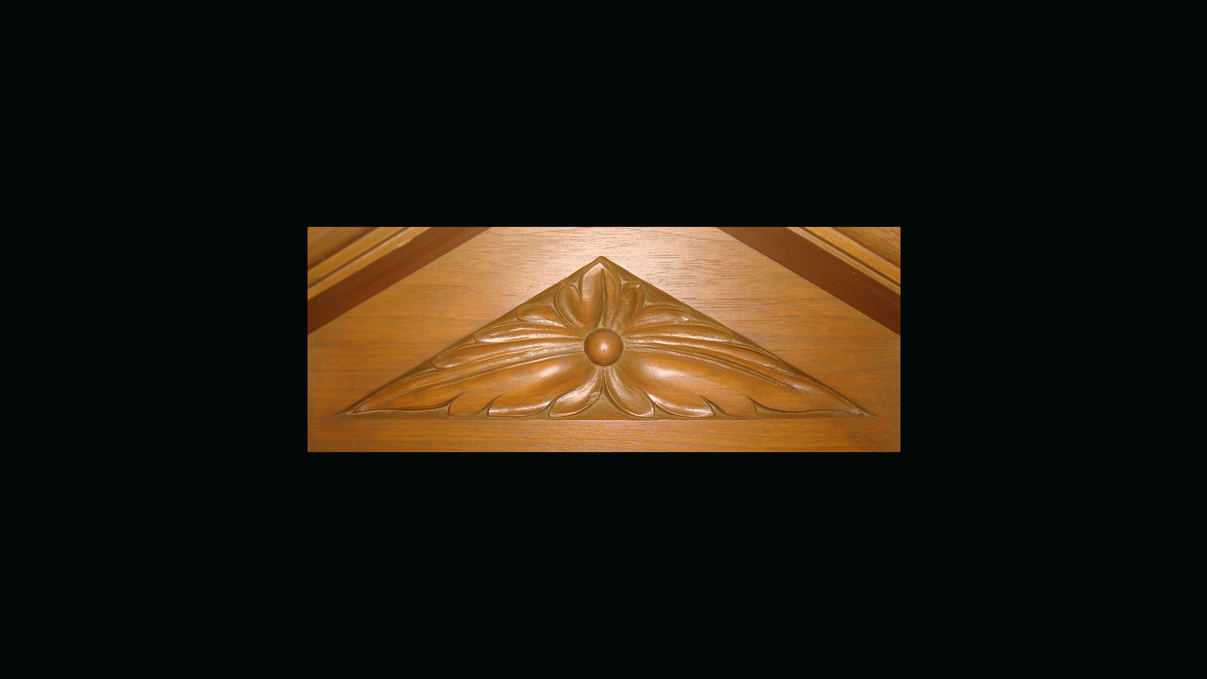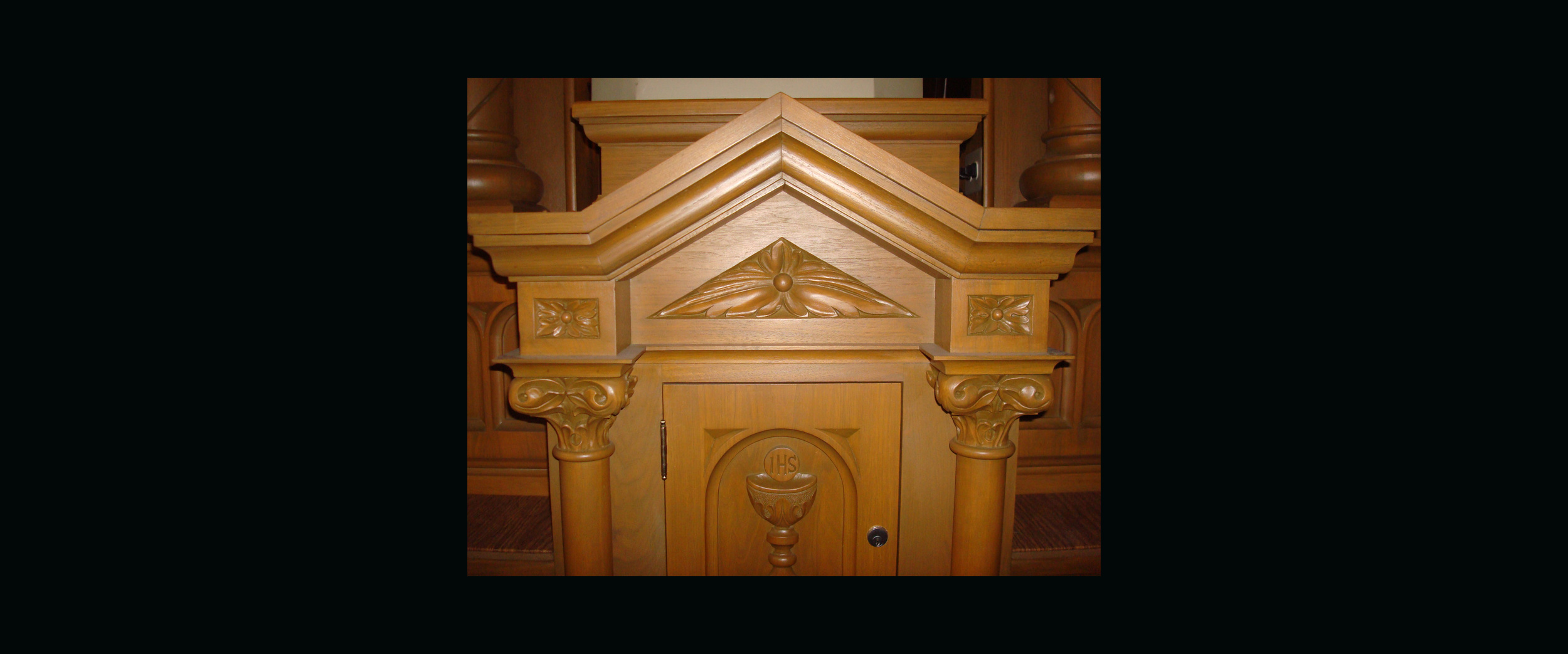 SACRED HEARTS CHURCH RESTORATION
Sun Prairie, WI
Candles started the fire that engulfed the 100+ year old side altar and facade that housed the statue of Mary. The entire upper facade of the Marion altar had to be replaced. You can view photos of the damage here - "Sacred Hearts Fire Damage Photos". All of the new pieces were hand carved using the remaining pieces of the facade and the sister altar (on the other side of the church) as a guide. Hundreds of photographs and measurements were taken to ensure that the new facade would be identical to the one it was replacing..