Blessed Sacrament Restoration
This carved panel sits in the niche behind the statue of Mary.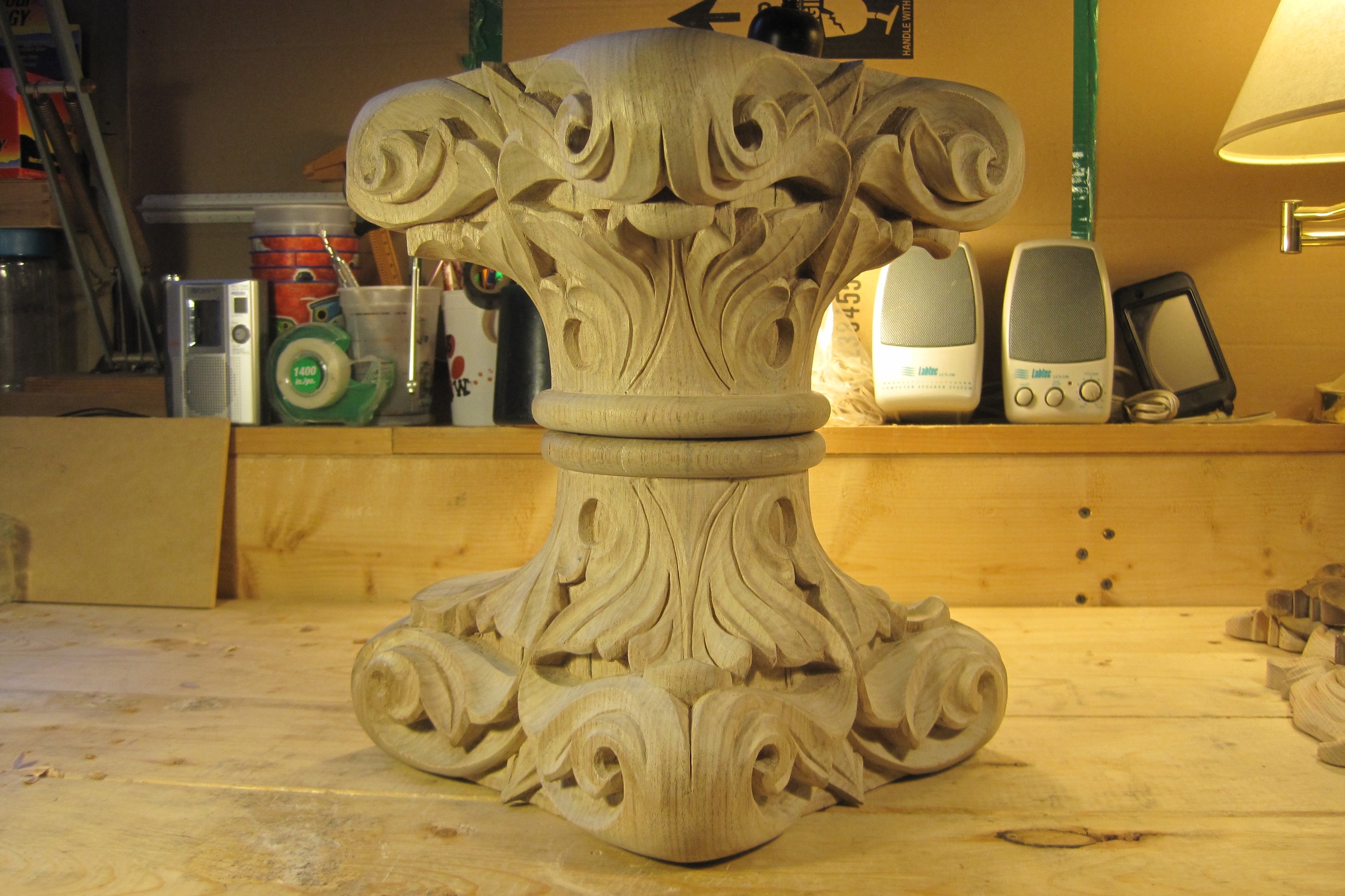 Sacred Hearts Church Restoration
These are the capitals for the columns on either side of the statue niche.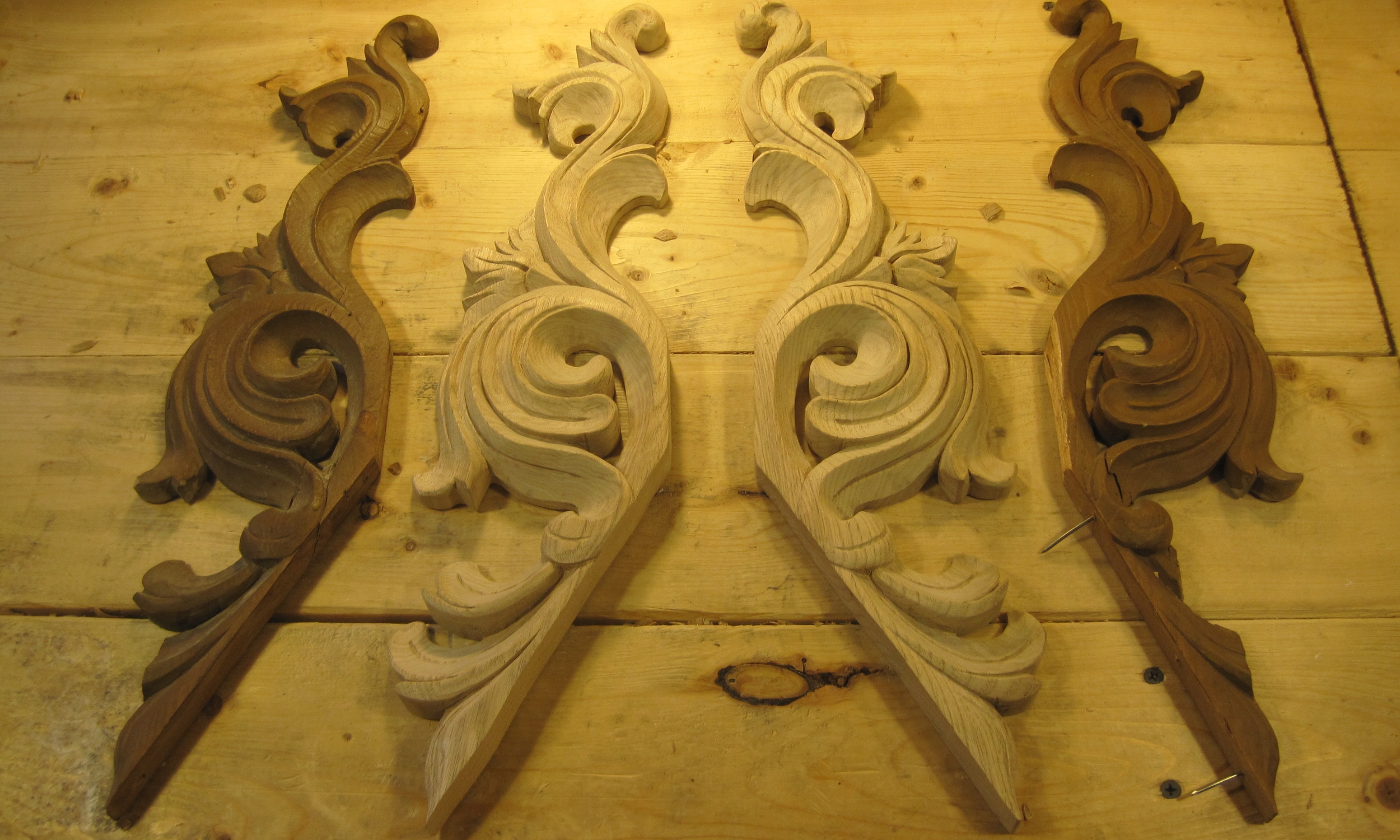 Sacred Hearts Restoration
This is the completed carving and reconstruction of the tabernacle door (with out finish) for Sacred Hearts Catholic Church in Sun Prairie, WI. The following link will take you to a gallery showing the progression from wooden blank to completed carving - "Chalice Carving Progression Gallery".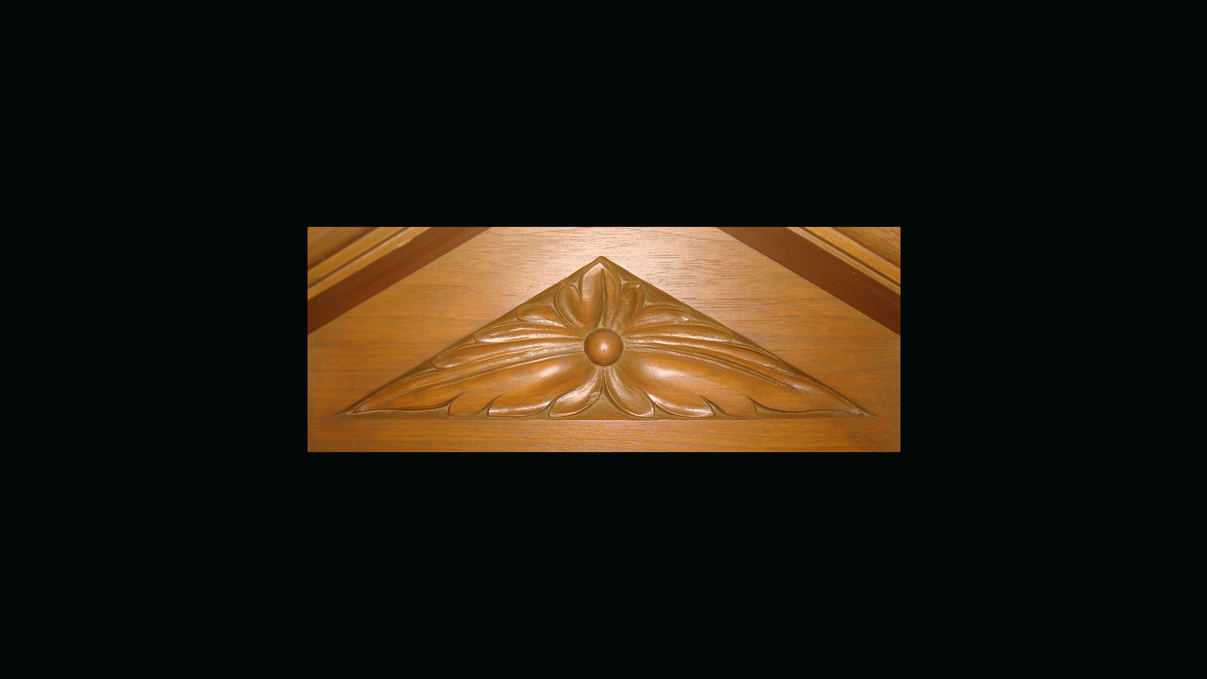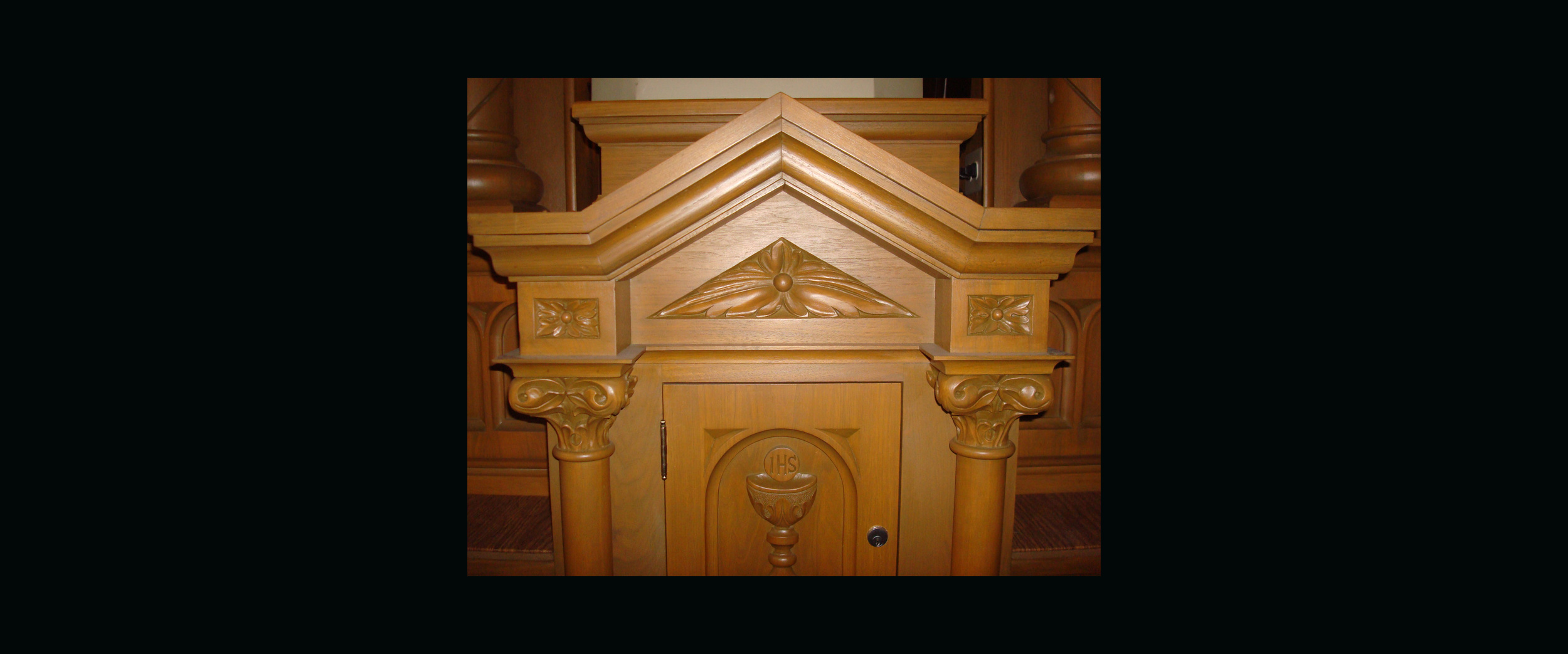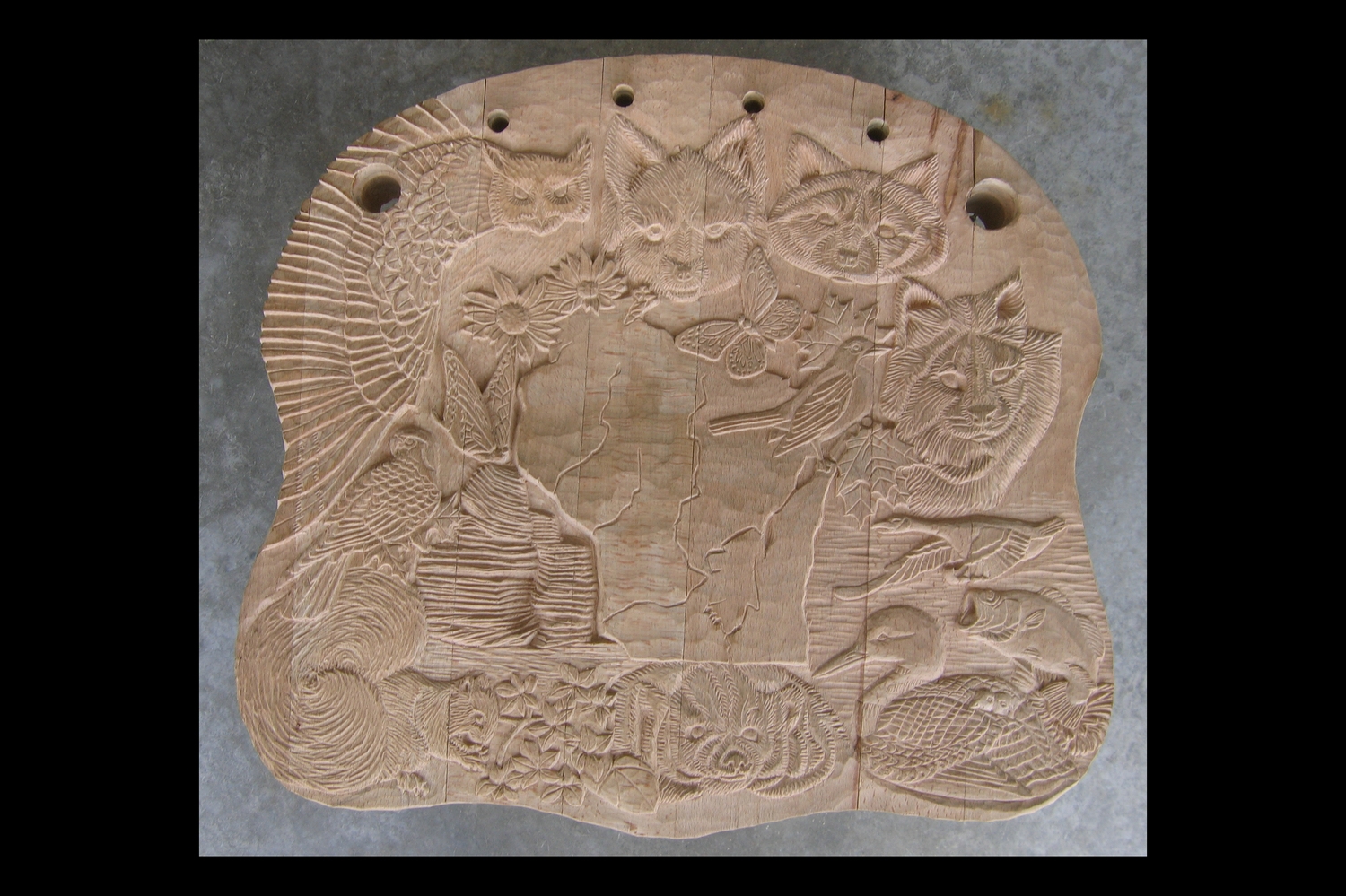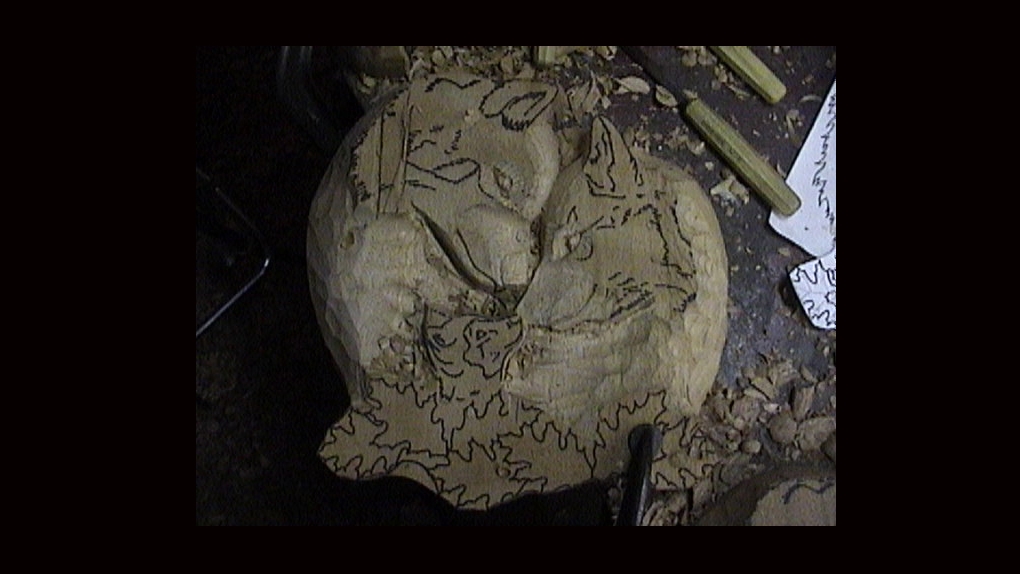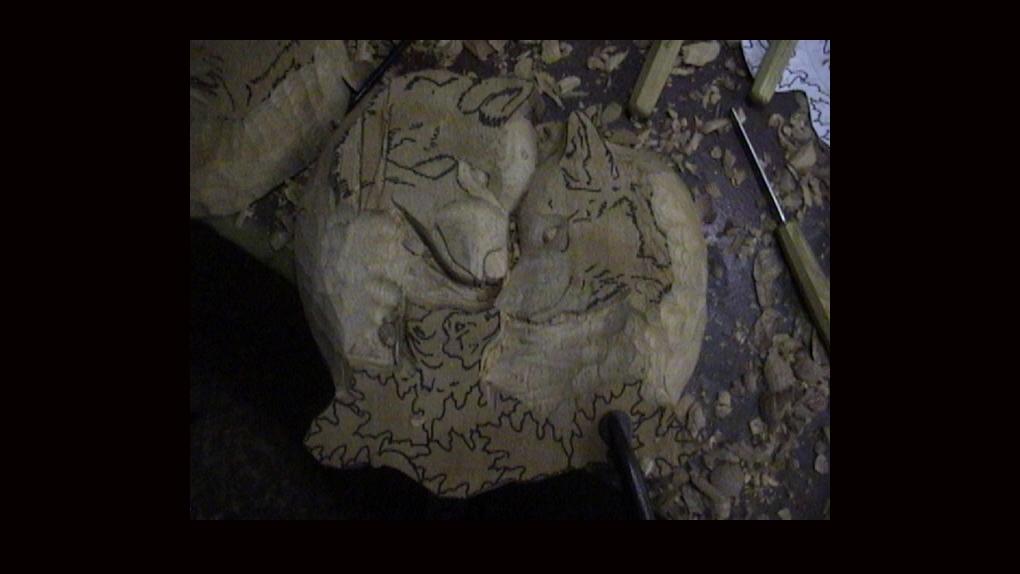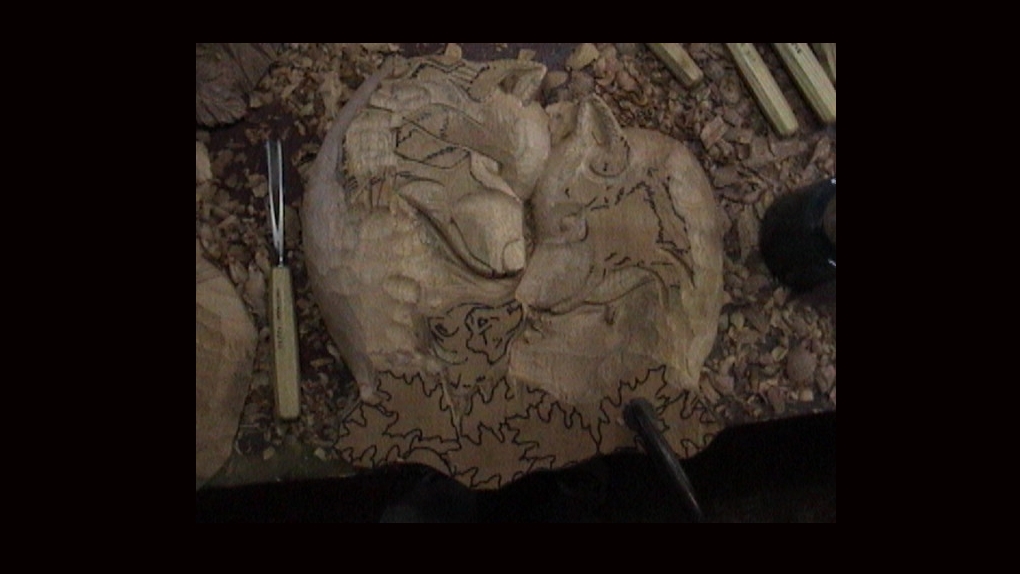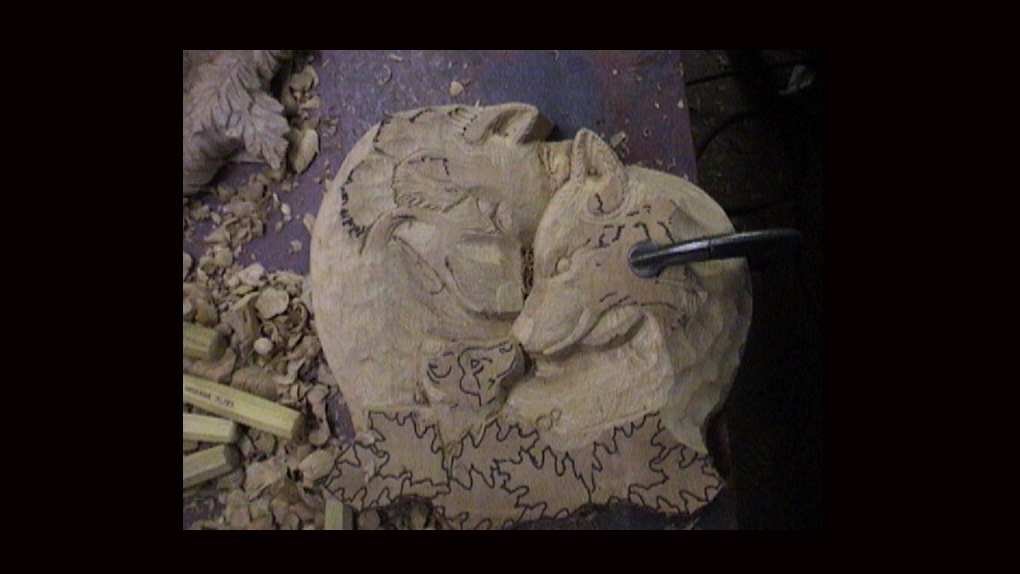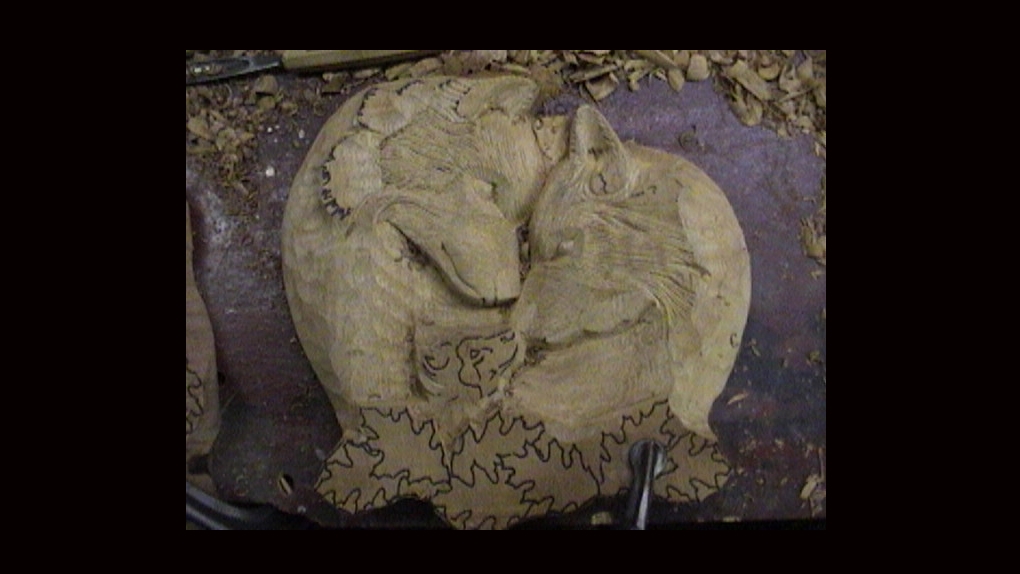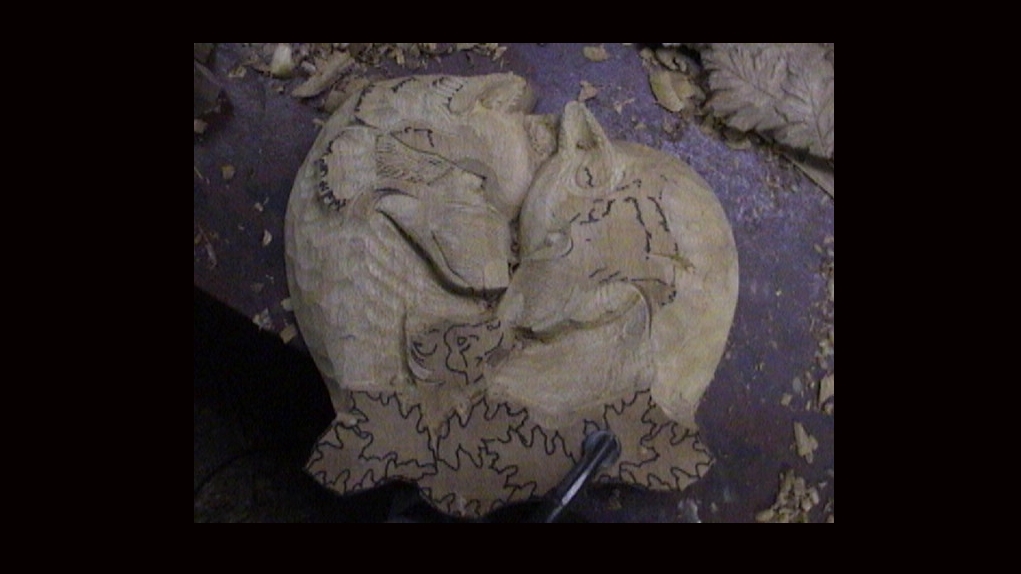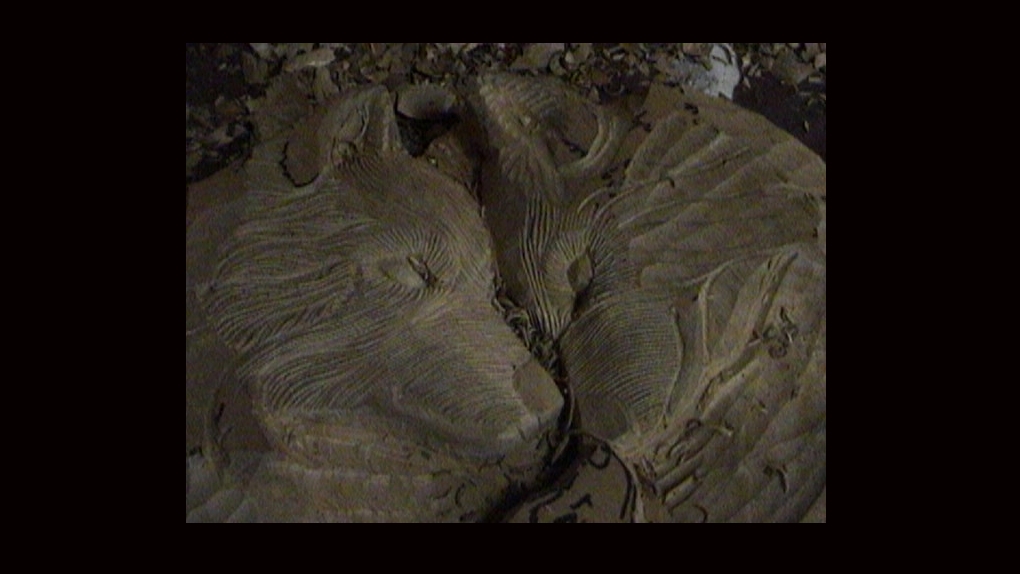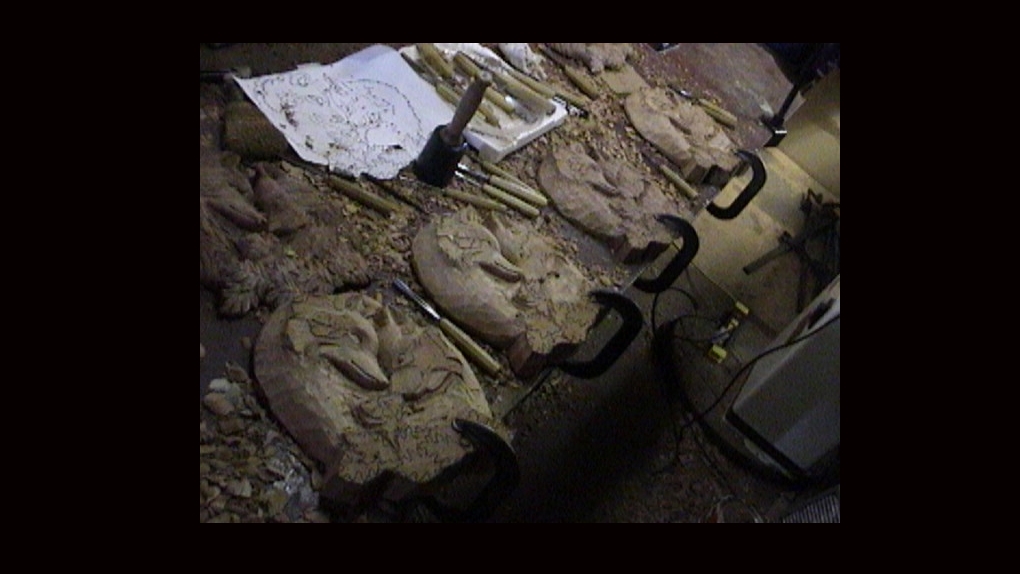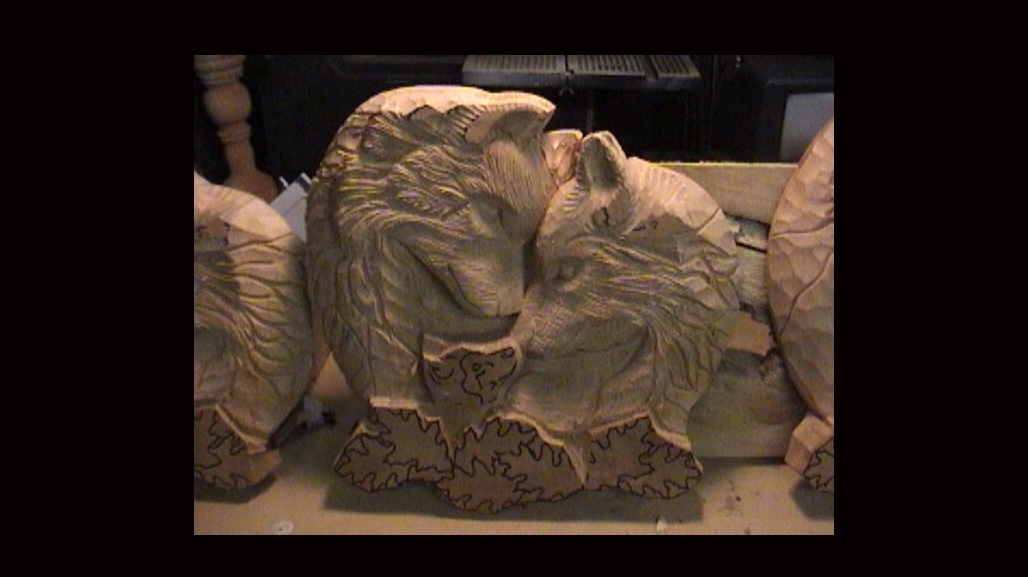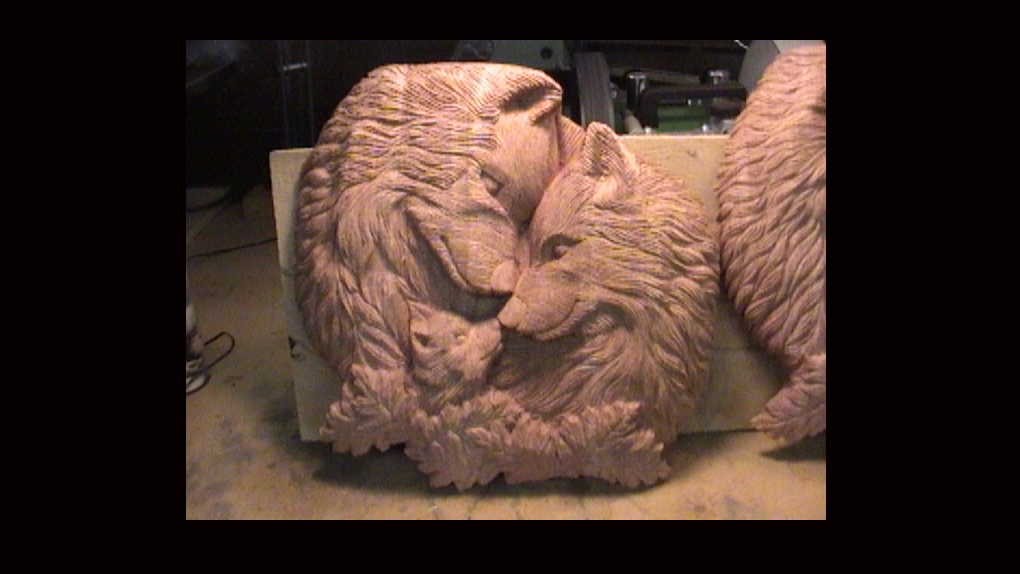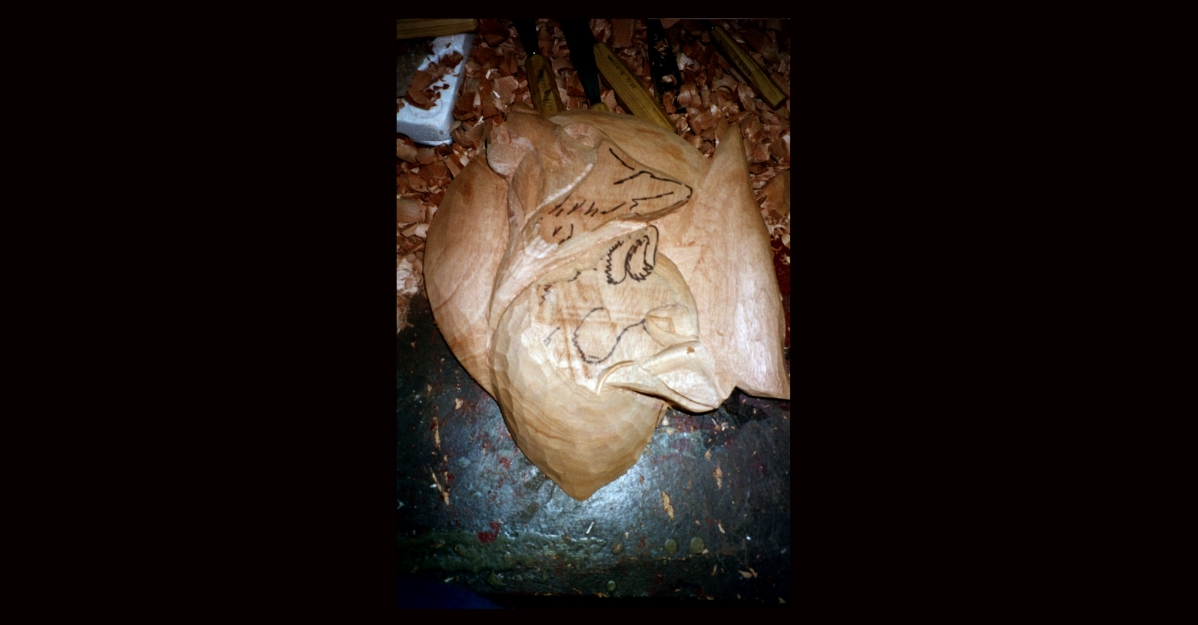 SACRED HEARTS CHURCH RESTORATION
Sun Prairie, WI
Candles started the fire that engulfed the 100+ year old side altar and facade that housed the statue of Mary. The entire upper facade of the Marion altar had to be replaced. You can view photos of the damage here - "Sacred Hearts Fire Damage Photos". All of the new pieces were hand carved using the remaining pieces of the facade and the sister altar (on the other side of the church) as a guide. Hundreds of photographs and measurements were taken to ensure that the new facade would be identical to the one it was replacing..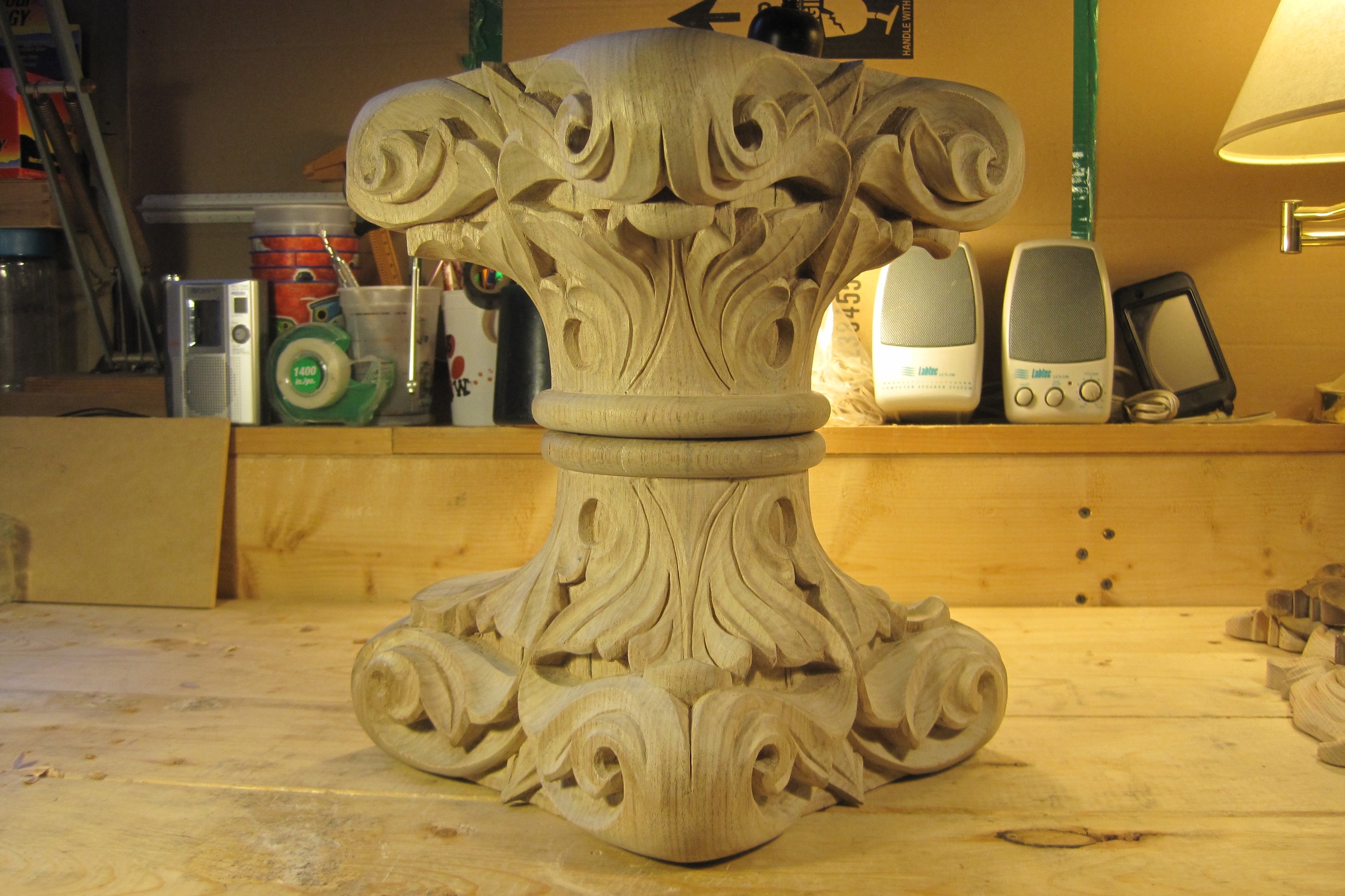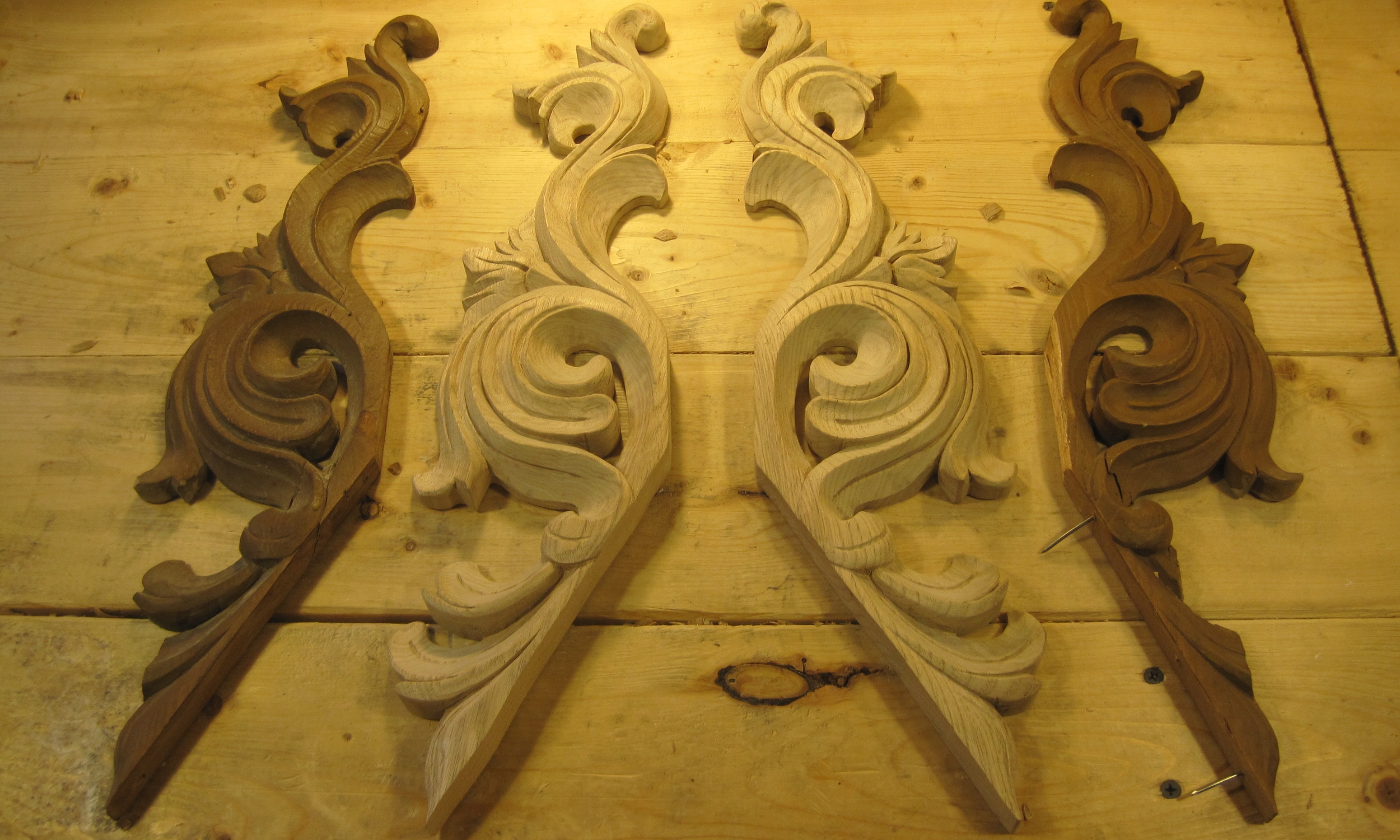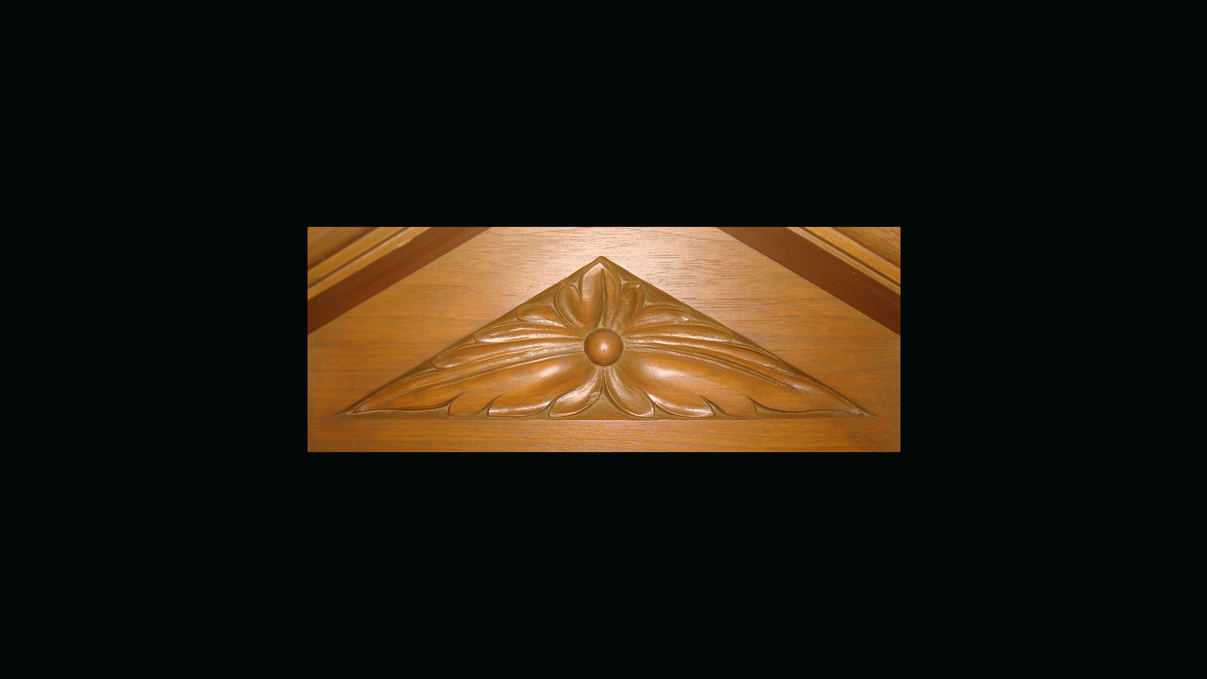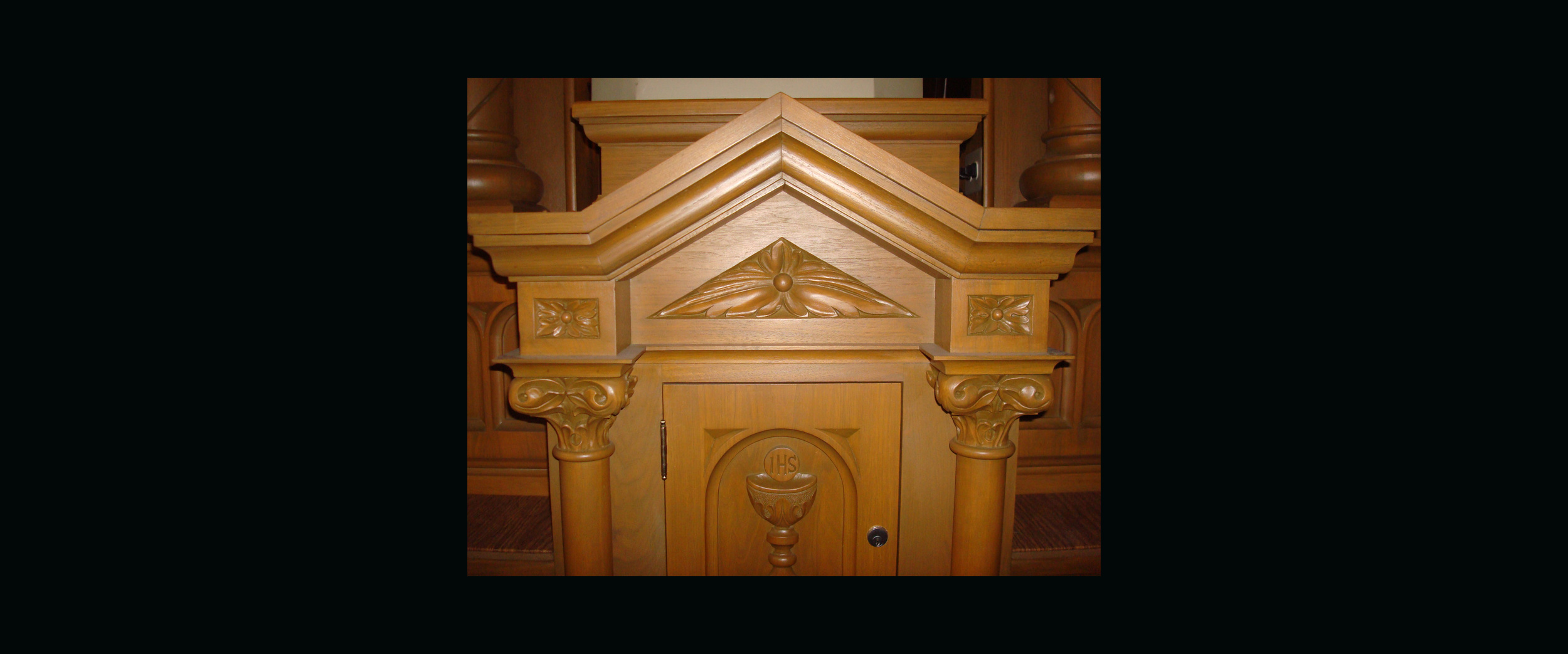 Natural Wonders of Wisconsin II
This chair was commissioned to be covered with images from the state of Wisconsin: Fox, Monarch Butterfly, Robin, Maple Leaf, Raccoon, Bobcat, Goose, Large Mouth Bass, Common Loon, Badger, Wood Violet, Squirrel, Wisconsin Dells,Kestrel, Swallowtail Butterfly, Great Horned Owl, Black Eyed Susans. The uncarved chair was purchased at a consignment store and then turned into this piece of art.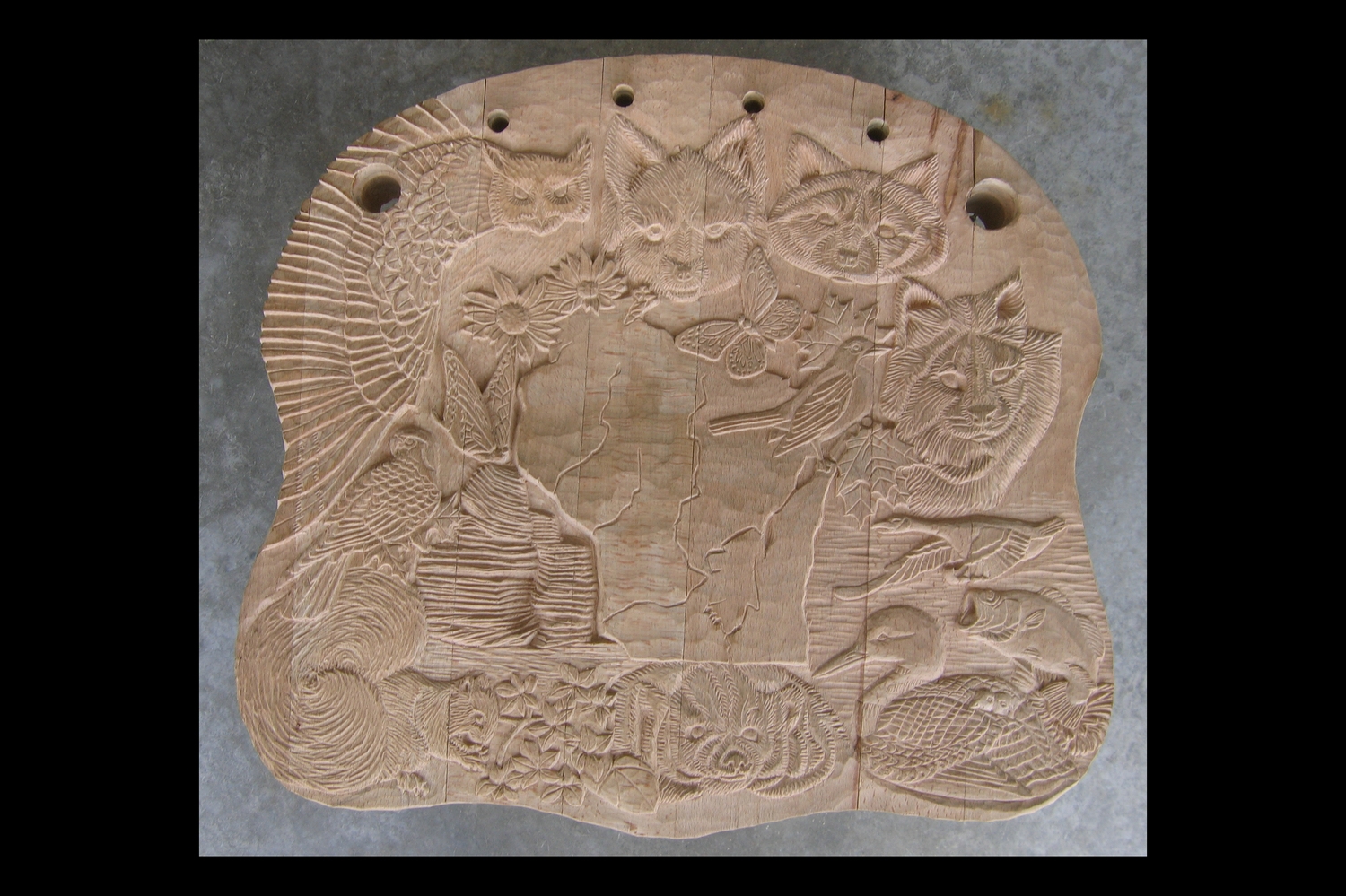 WOLF CARVING FOR PUBLIC TELEVISION AUCTION
These carvings were done for the annual Public Television Art Auction fundraiser. I was a featured artists that year. This gallery shows the progression from wood blank to finished carving.